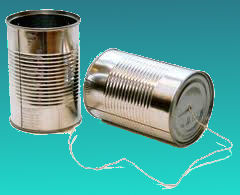 As we are a "boutique" telco you can get some wonderful services not readily obtainable from the "Big Guys" and certainly not with this level of personal attention to your organisation's needs.
We use most of these in our own businesses.  Ease of use and  ROI have always been major considerations for us.  Therefore we can show you too how to make your life easier and more productive with our favourite communication tools.
Meaning the "cool" things we love to play with, like…
* Business Digital non-Internet VOIP
* Virtual PABX
* IVR Menu
* Line Hunt dialer
* 1300, 1800, 13 numbers
* Fax-to-Email
* Voice-to-Email
* Web-to-Fax (including merging fields)
* Web-to-SMS (including merging fields for your marketing)
* Click-to-Call
* Live Answer
Mostly you don't need to know anything about any of these – once we understand your business we recommend what you actually need to help your business grow and run more smoothly.  Call us or use the contact form on this page to arrange a mutually convenient time for the consultation.
That said though, feel free to click the link below and let your imagination run free on what you could be doing with these services… 😀
Domains | Hosting | Domain Parking | Web Development (regular & Mobile Websites) | Mobile Apps | Other Web Stuff